The Creative Spark ShowCase exhibition
12 February 2020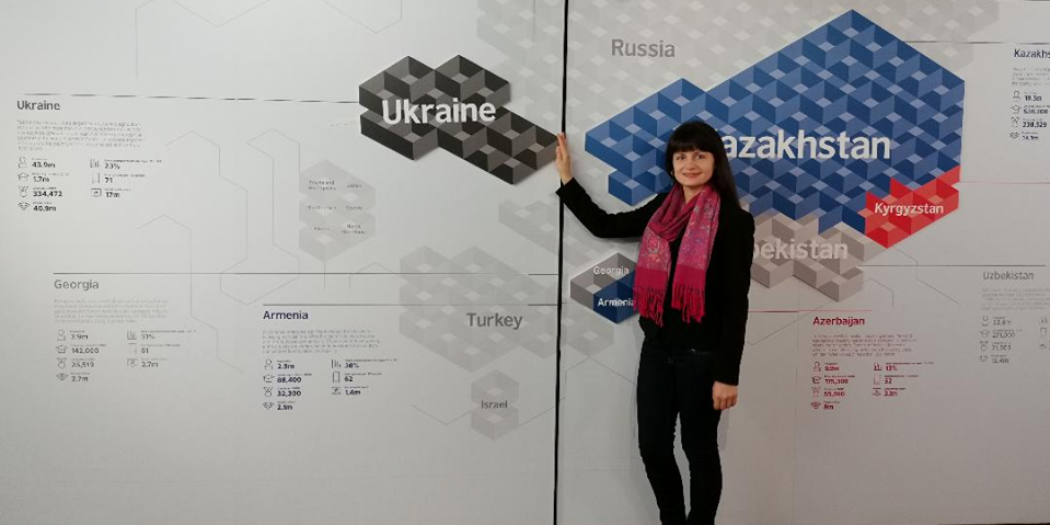 The Creative Spark ShowCase exhibition has been opened at the British Council office in London, May 15, 2020. We work with British colleagues to develop entrepreneurial education, skills, support the creative economy and encourage technology startups.

Since the program's inception in 2018 among partner countries (Armenia, Azerbaijan, Georgia, Kazakhstan, Kyrgyzstan, Ukraine, Uzbekistan and the United Kingdom), 29,500 participants have participated in numerous training events to create networks and creative clusters.
It is extremely gratifying that the Big Idea Challenge 2019 was won by the Ukrainian team with the PiPillow project.
Welcome to the new IDEAFEST Student Business Idea Competition 2020, which gives you the opportunity to win funding and support your business idea!

Academic Project Coordinator Nataliya Cherkas, KNEU Institute for Higher Education visited the exhibition during a research visit to the University of Reading, as part of a joint study of the qualitative and quantitative characteristics of entrepreneurial ecosystems in Ukraine.
#MyCreativeSpark
Opening Ceremony Photo http://bit.ly/36dHCKc